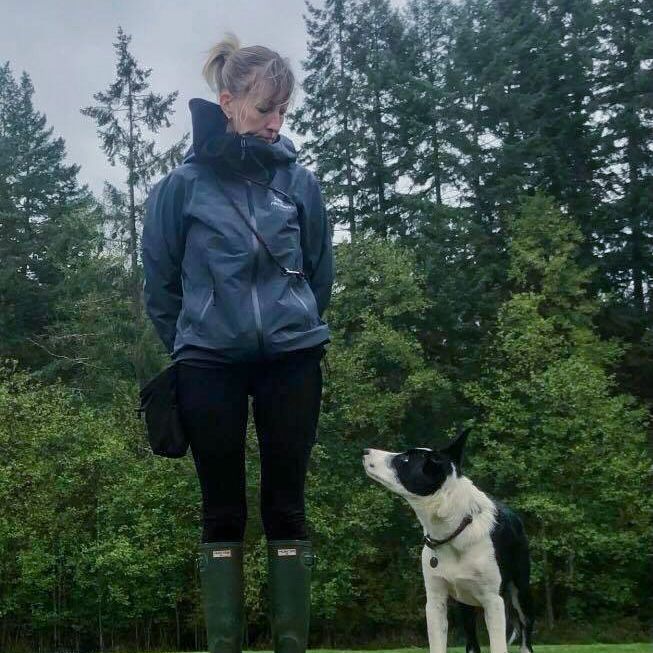 Emily Priestley, CTC, SAPT
Emily Priestley, CTC, is a multi-certified dog trainer having graduated from the renowned Academy for Dog Trainers.  Based in the Comox Valley on Vancouver Island, she has been working with and handling dogs professionally for over a decade. 

Certified and in good standing with:
-The Academy for Dog Trainers
-Michael Shikashio's Aggression in Dogs Master Course
-BC SPCA's AnimalKind program
-Julie Naismith's Separation Anxiety Trainer Program 
-Certified Death Doula to assist with pet loss
As well, Emily's long career with the BC SPCA has allowed her to have a proven track record, having personally handled over 2,000 dogs. With experience with a magnitude of breeds and all problem behaviours, Emily has worked with dogs who are in desperate need of intervention and behaviour modification.

As well as being an Academy for Dog Trainers graduate, she is also accredited by the BC SPCA's AnimalKind program, and is certified as an SA Pro, to help humanely and effectively guide you and your dog to recovery from separation anxiety.
She is committed to using current, scientific and kind techniques, and continuing education to ensure that you're in the hands of the most advanced methods out there.

Emily will always provide a nonjudgmental, kind, and supportive atmosphere for both dogs and their guardians and will always be transparent about methods and techniques, allowing you to feel comfortable handing over the leash.